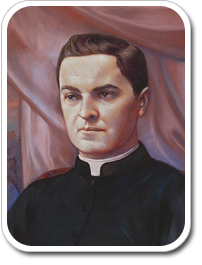 Welcome to Knights of Columbus Holy Family Council #15732
Council Information
The Holy Family Council was started in June of 2013. Our council serves the Holy Family Parish in Shorewood IL.
Council Meetings
Regular business meetings are on the third Tuesday of each month in the basement of the rectory. You must be at least a first degree or online member of the Knights of Columbus in order to attend the meetings.
About Our Council
Our council was founded in 2013 by members of the Holy Family Parish. It is named after The Holy Family. Our council strives to follow the examples set by Jesus, Mary, Joseph(The Holy Family). Our Council works closely with Holy Family Parish in Shorewood IL and engages in many charitable activities yearly.
Next Officers Meeting:
Monday, November 9th 7:00pm Family Room (Basement of Rectory)
Next Business Meeting:
Tuesday, November  17th 7:00pm Family Room (Basement of Rectory)
Articles
Military overseas thank Shorewood Knights for care packages